Welcome to Ellary & Castle Sween
Ellary Holiday Cottages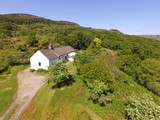 The cottages and chalets are located on the Loch Caolisport side of Ellary Estate, and are the destination of choice for many families year after year. With a choice of nine cottages and four chalets, there will be something for you! more...
Castle Sween Holiday Park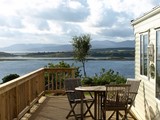 It is difficult to picture a more perfect location for a holiday park than at Castle Sween. Set beside the castle with views out over Loch Sween to Jura, the sunsets will be something you are bound to remember. Options include caravan rental, or owning your own holiday home or lodge. more...
News
NEW for 2022

Baliemore Cottage
Cottages available year round
Christmas at Ellary please call 01880770209